Welcome to the Western Institute for Neuroscience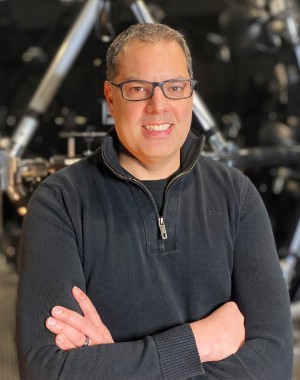 It is with great excitement that I extend a warm welcome to all of you on behalf of the Western Institute of Neuroscience (WIN). As the Interim Director, I am honoured to work with a talented and dedicated community of individuals, groups, and teams who are committed to advancing our understanding of the brain and unlocking its mysteries. We aim to place WIN at the forefront of this progress, pushing the boundaries of what we know and exploring new avenues for research and development.
As we move forward, I am confident that we will continue to make ground-breaking discoveries and achieve new levels of understanding by remaining steadfast in our commitment to developing strategic cooperative alliances, embedding open science and EDI practices, and raising the profile of a unified neuroscience community at Western. These values are at the heart of who we are as an Institute, and they will guide us as we work to achieve our goals.
If you haven't officially joined WIN, I invite you to join us on this exciting journey. Whether you are a researcher, trainee, staff, or simply someone who is passionate about the field of neuroscience, you are critical to our mission on how we will provide support, foster inclusivity, advance collaboration, and showcase success.
There are so many reasons to be optimistic about our future as an Institute.  Of course, we need your engagement to build on our outstanding history and reputation as a world-class Neuroscience community and to Mobilize for Impact.  As the Institute takes shape, I look forward to meeting and working with as many of you as possible to help build a strong foundation for which our community can grow and thrive. 
If you would like to arrange a meeting, ask questions, or share your feedback, I can be reached at win@uwo.ca. 
Warm regards,